What's Wrong With My Light Meter?
Free content from Magnaray® International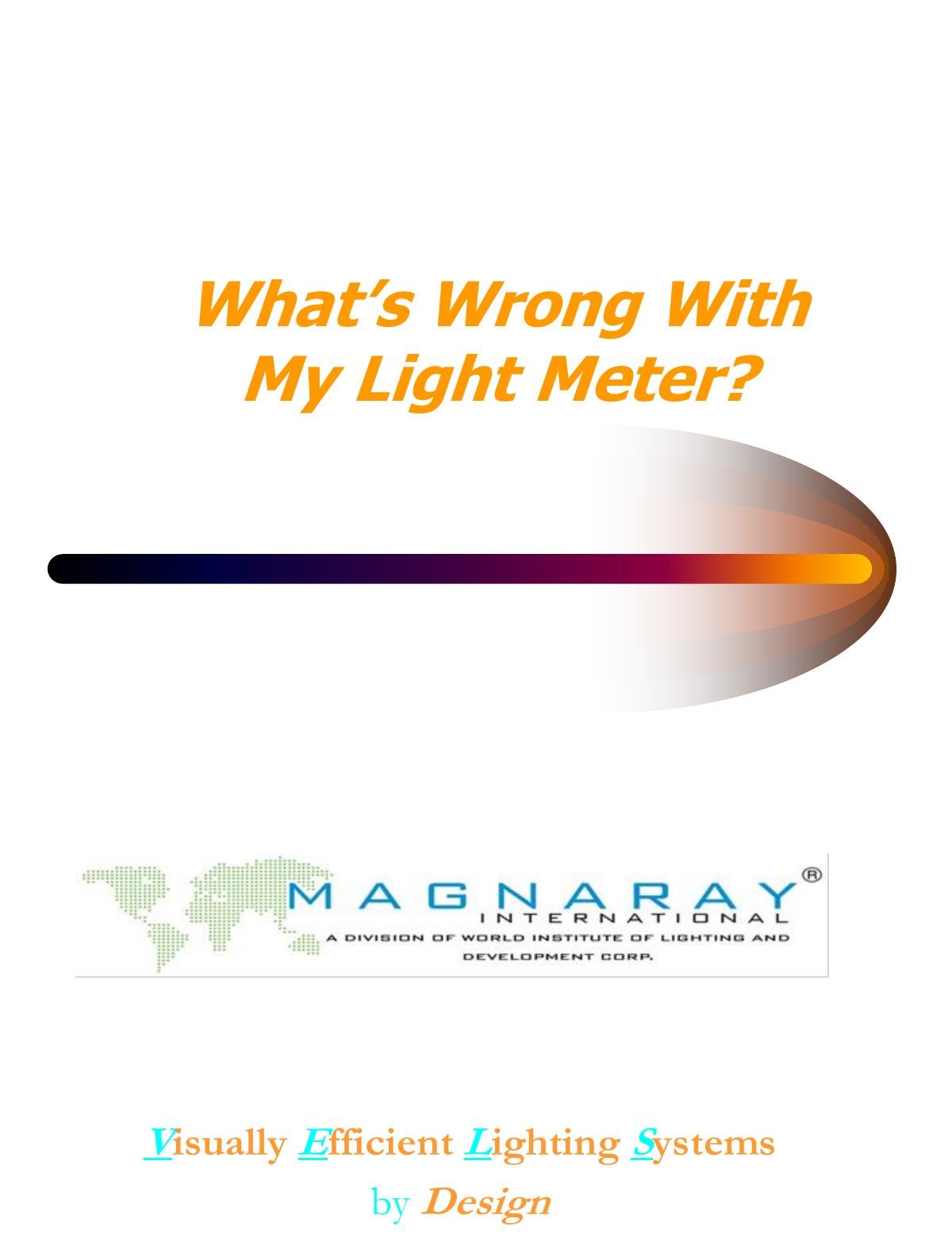 Lighting practitioners have suspected for years that current lighting metrics do not accurately reflect human perceptions of full field of view visual acuity. Recent research efforts have identified physiological causes which explain nuances evident in different lighting installations. This research challenges current IESNA / CIE photometric procedures and provides alternate methods to improve reliability in design. Both the IESNA and the CIE acknowledge current photometric shortcomings and have been in Committee on alternatives for over 10 years. Developing a better understanding of the human visual response system and applying this information to outdoor and commercial/industrial indoor designs will improve visual acuity and provide substantial energy saving opportunities.